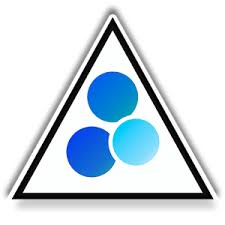 Program & Project Management

Programs and projects can be very challenging, especially if multiple organizations and/or complex and new technologies are involved. Interface management and programmatic methods are crucial as most projects fail prior to beginning project execution. We work to simplify, improve efficiencies, and lower costs. Metcalfe is committed to working with you to lead your projects or team for success.
Our services include:
PMP certified and classic project management (Budget, Scope, Schedule, and Reporting based on PMI methodologies & expertise)
Scope and/or Requirements Analysis
Earned Value Methodology
Primavera Expertise
Program/Project evaluations
EPC project leadership
Project Setup for Front End Loading project (FEED)
WBS setup project structure
CYBER-READY® is a life-cycle, risk-informed approach to Cyber Security that produces a cost-effective program focused on what is important and relevant to your plant. Utilizing the CYBER-READY® approach provides programmatic assurance that your Industrial Automation and Control Systems (IACS) are appropriately protected against cyber security threats. Our expertise ranges from initial program planning through the implementation, verification, and maintenance of a risk-informed set of plant specific cyber security countermeasures. Services include:
Cyber Security consultation for IACS controls.
3rd party assessments & evaluations
Program planning & development
Program policies & procedures
Asset identification & evaluation
Baseline security assessments
Countermeasure identification & verification
Risk assessment & prioritization
Risk-Informed Security Professional Training (RISP ™)
I&C and Digital Controls are the heart of your process and shouldn't be an after- thought. The safety and reliability of your processes is the lifeline of your business. Properly evaluating and balancing digital controls investments in conjunction with your long and short-term objectives is crucial for success. And, experience really does matter.
Our services include:
Controls Network consulting
I&C, PLC, and DCS estimating
I&C Engineering and Design Services
P&ID development
Engineering Specs (valves, instruments)
PLC & DCS specs and control narratives
Schematics (Loop Sheets)
I&C, PLC, and DCS Procurement
PLC and DCS vendor oversight
SCADA Services
DCS Upgrade and Engineering services
DCS FAT lead and oversight
SIS Engineering services